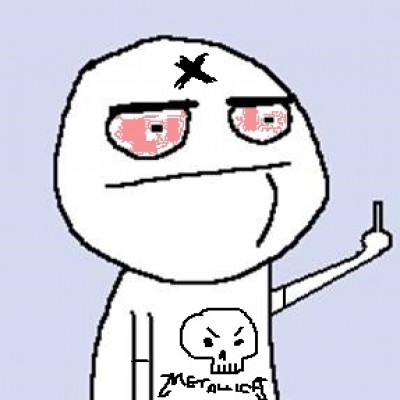 ClefBurton

Moline Illinios
Biografia e influenze musicali
And then she told me to get my "Sea-scale" down. A sea-scale, why!!?? I don't even go sea fishing! That's when I realized I didn't need a music teacher and can teach myself!


I been playing bass since 1993, started as a metal bassist in multiple succ. cover bands. Then came the life full on with a house, college, career, kid, dog and a picket fence. Had to put my love for bass aside while in college full time, working full time and new born baby girl full time (full time + full time + full time = no time for bass).

I am a slave to the grind Mon/Fri and rehearse practice pretty much the rest of the time if I an mot fishing, mt biking, kayaking or shooting pool. Have played with multiple very very well known local artists here where I live, we opened for Candlebox, Theory of a Dead Man and Chevelle. I have hours and hours of stage time and had a great stage presence from day one playing in front of ppl (high-school battle of the bands, Sr yr 1995 baby). I play about anything and music is my life, range from Slayer, Rage, PanterA, Nirvana, AC/DC, Stevie Ray, RHCP, MetallicA, Chains, Zombie, Floyd, ZZ Top, Korn and everything in between. You will hear me possibly cover Slayer's South of Heaven, followed up with Stevie Ray's cover of Little Wing into RHCP then RATM and finish off with Foghat's Slow Ride. I play about anything but 'Gansta' Rap and Country, no insult just is not my thing. I have played in both cover bands and wrote several originals in an all original project that are well known and from the area I live. Had 3 songs on regular rotation for a min there. I look n act the part, I am not a criminal with any convictions, I am always down make some noise and practice every night in my home studio. I collect basses and amps, my wife is ready to kill me. She has banned me from all pawn shops and music stores, as far as putting my picture up in a few of my local favs. If I come home with one more bass, piece of gear, dog or pool cue shes gonna kill me dead in my tracks walking through the door.

I believe that in some way music is the heartbeat, the pulse (rhythm) if you will, of our universe and existence in this realm. Like everything in this life, there is WAY more going on than we know and I think music has A LOT more to do with our reality than we will ever be able to fathom in this existence. I really feel that and think that why music has such a profound impact on all of us. You all have have had to that feeling, a song comes on and your entire mood changes, hair stands up and just... Cant explain it.

Didn't mean to get too deep there... I look forward to meeting ya'll, thanks for the warm welcomes so far! Let's rock!!
Strumenti
Bass, Guitar, Percussion (drums), play a mean Lead Kazoo. (The Kazoo is a joke, but half thinking about picking it up now that I mention it really...)
dispositivi di registrazione
BIAS FX with a $250 interface.
Still have my trusty old TASCAM 4-Track (Yup you read it right; 4-Track) Still use it too, for them SUPER random killer idea moments. We all have the "OMGGG, I gotta get this down or ill never remember it in the studio later!!"
Data di nascita
Aprile 12 1977
wikiloops online jamsessions are brought to you with friendly
support
by:
wikibeb
from France
"merci à tous de bien vouloir soutenir wikiloops en devenant membre supporter afin que ce formidable site reste libre et indépendant "